GARY BLACKBURN & FEATURED MUSICIANS BIO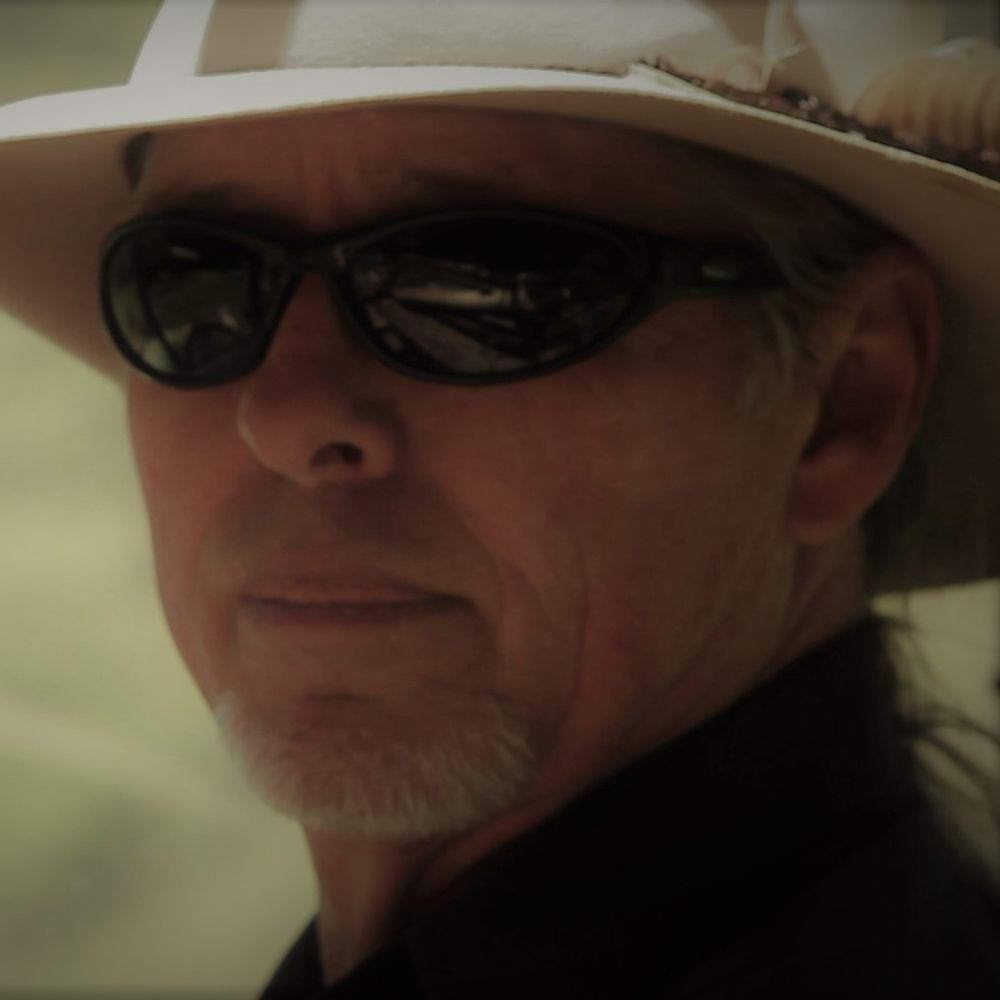 GARY BLACKBURN
lead vocals - acoustic & electric guitars
Like most artists, music has been his passion for a very long time. As a youngster, listening to his heroes that shaped and influenced him into what he is now, Gary still looks to have his own personal style. When you listen to his songs, Gary's intention is that "Gary Blackburn" comes across, instead of, "Hey he sounds like whatshisname". It has been a very long journey from his early days of playing at friend's parties and wedding ceremonies to the present. Now Gary feels like he can say, "I have paid my dues to sing the blues". Those few close friends who know Gary will understand that, and when he gets up on stage you can see, feel, and hear the emotion when he performs. Okay, enough of the tortured artist. As a Singer/Songwriter, Gary brings together his smooth vocals and stylized guitar picking to form his own unique sound in the Country, Blues, Rock genre. With such influences from James Taylor, Todd Rungren, to Hank Williams Sr. Developing his own personal style to his originals, blending old school with contemporary, along with an intimate and emotional stage presence, you will no doubt connect with his musical performance. Originally from the San Joaquin Valley in central California, just north of Merle's home and the Bakersfield Sound, Gary moved to Santa Cruz in the late 70's to further his music career. He was front man for bands performing in the Monterey Bay area: the Blackburn-Dadd Band, Trigger Happy, Fools Paradise, the Western Flyers, and UTURN, to name a few, playing the local clubs. Gary can do solo performances with just his vocals and guitar as well. Currently, Gary is front man in the Gary Blackburn Band  a vocalist and lead/rhythm guitarist in his fun roots Country Rock, Americana with an Edge dance band playing familiar covers and a few originals, performing at local clubs and music venues throughout the California Central Coast. So, he can perform the softer folk, country, blues solo gig, or put a band together and Rock It Out!
 Thanks y'all!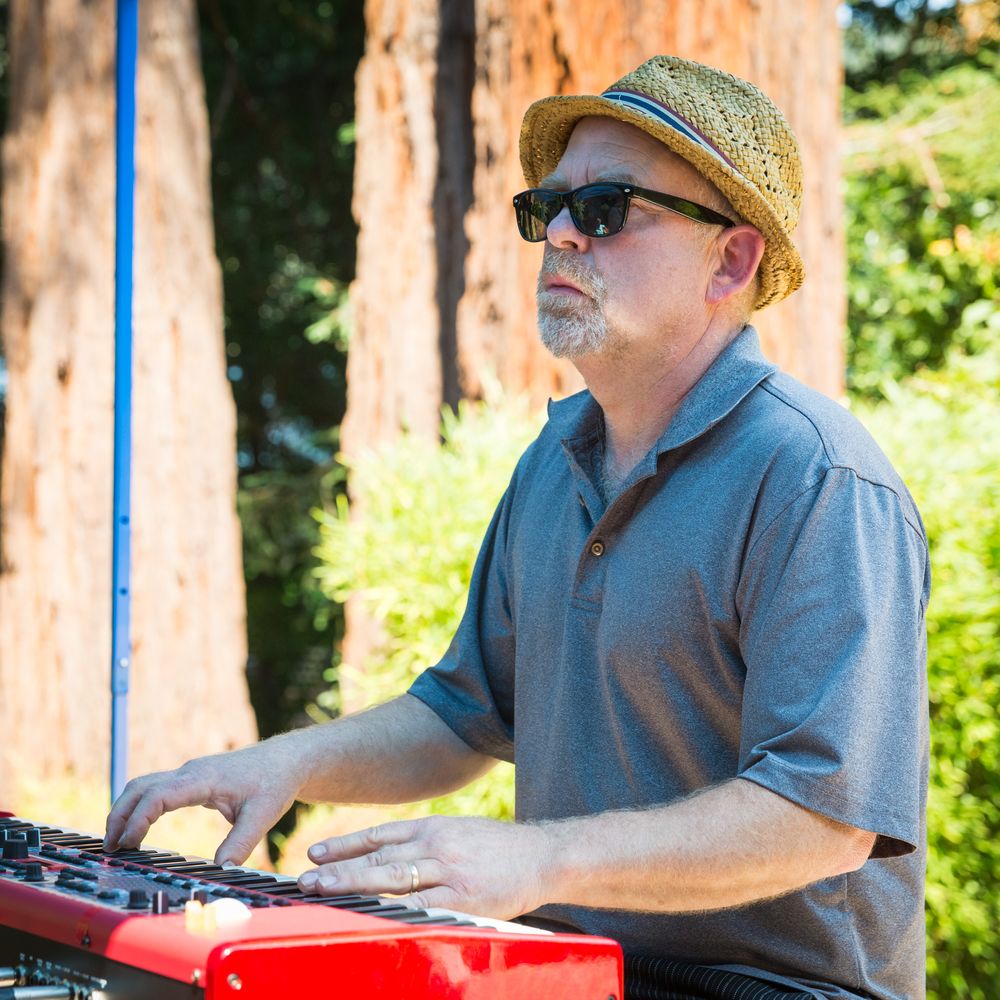 KEVIN TAYLOR
KEYBOARDS - AccordiOn
Kevin has been playing keyboards for over 30 years in the Santa Cruz /Monterey Bay area of the California Central Coast. Kevin's style incorporates bluesy overtones, funky N'awlins, country western, and rock. Past bands he has performed with include Foolish Pleasure, Old #7, Soul What, The Benders and UTURN. Besides playing with Gary Blackburn as a duo and the Gary Blackburn Band, you will find Kevin performing with The Rayburn Brothers Band,  Mofongo, and The Bording House Band. You can hear Kevin performing all Keyboards on Gary's CD " Streak Of Gray".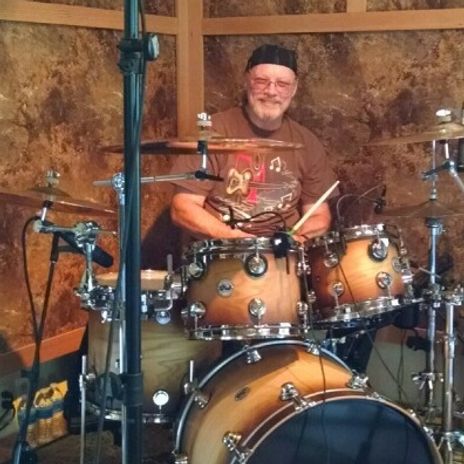 TOM DUNCAN
DRUMS
Tom Duncan has several decades of experience playing drums. Born in Bavaria, Germany, the music bug bit him early, he began to take formal lessons when he returned to the U.S. at age 11. As he progressed, he began playing with local bands in the Moneterey Bay region and Northern California. His energy and innovative style gave him the opportunity to begin performing gigs at age 17. A chance meeting with Brian Jones and Jimi Hendrix at the Monterey Pop Festival cemented his focus on Blues-Rock of the day. As he expanded further as a member of the Jerry Bailey Show playing many Country music venues, that included an extended stay at the Forty Grand in Sacramento, Tom came to appreciate a variety of musical genres, groups, and styles through encouragement by many musicians throughout his journey to embrace a well balanced and dynamic approach to any and all forms of music. His light sense of humor and dependable professionalism make him a key ingredient in the Gary Blackburn Band, UTURN, and many musical projects - and he plays a mean snare. You can hear Tom playing all Drums on Gary's CD "Streak Of Gray"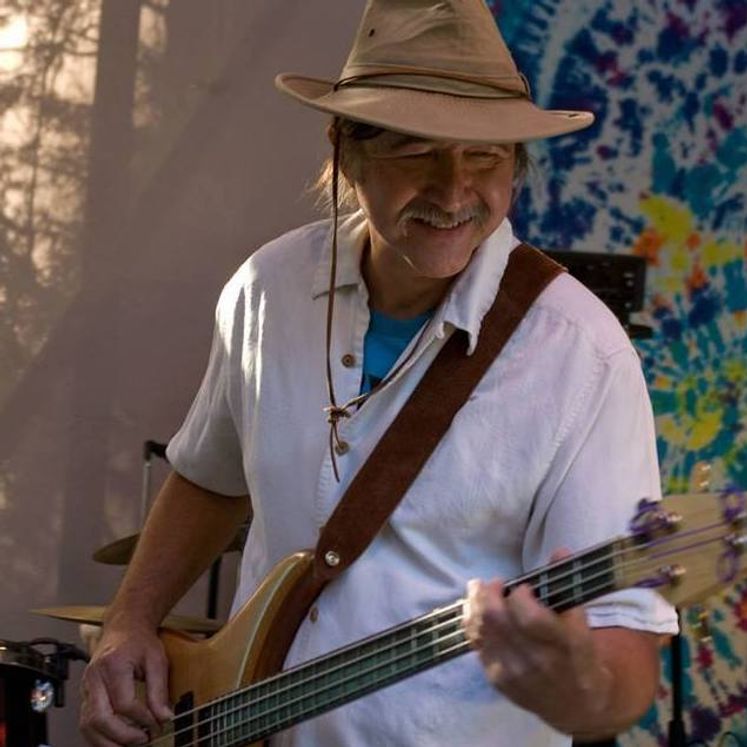 TOM LEVENHAGEN
Electric Bass
Tom brings his talented musicianship to the Gary Blackburn Band on occasion. You can also find Tom performing with other Santa Cruz, CA bands, including Hemingway's Trout and the Rayburn Brothers. Tom also owns and operates Liveshow Sound.